At DeveloperTown, our focus is always on designing the best software solutions for our clients, but we never want to lose focus on fostering opportunities to express creativity and design in other forms. Inspired by our local Indianapolis tech and brewery scene, a few of our designers took it upon themselves to do an internal design challenge centering around beer and brewery labels. The only rule was to have the beer label theme be something in the realm of technology and startups.
BRAINSTORM BREWING CO - DARYN SHAPURJI
My design approach was to come up with a unique can design for the brewery brand, not each individual beer. Because breweries are constantly under fire to push out new brews (in addition to supplying their staple brews), I wanted the design to be flexible enough in order to quickly turn around a can for it.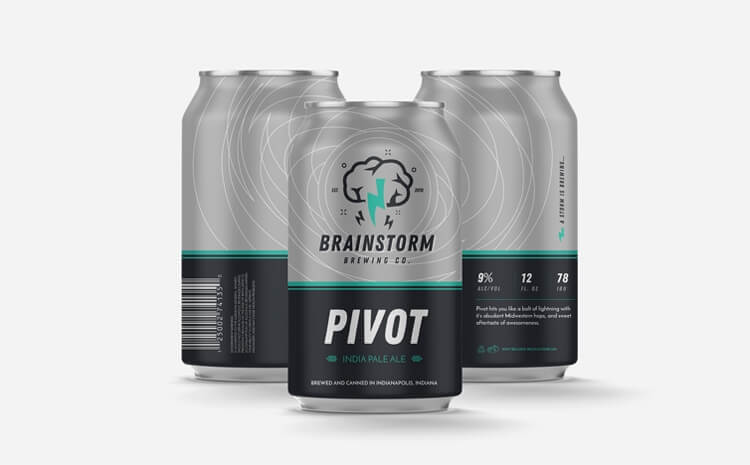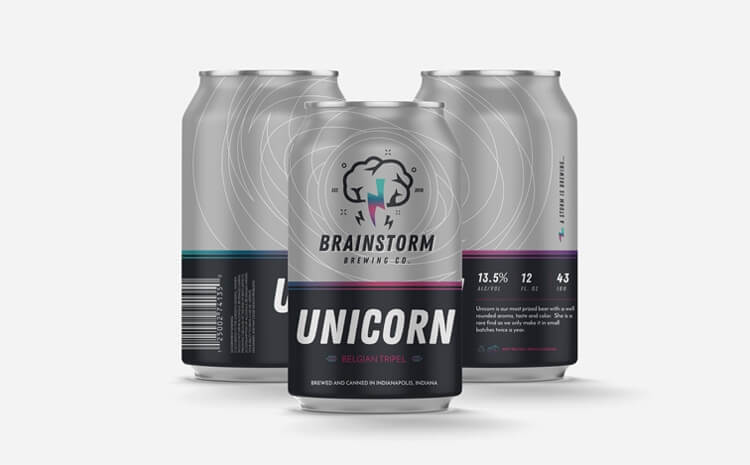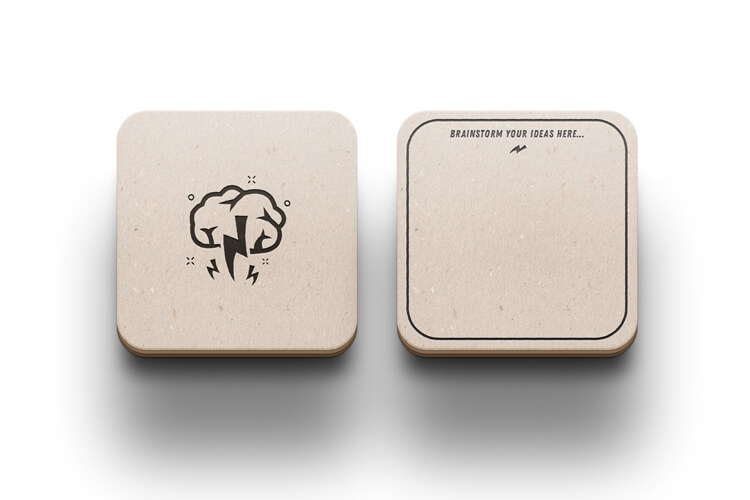 IMPERIAL ANGEL INVESTOR STOUT - ADAM YALE
The Angel Investor Imperial Stout is your go-to brew when you need to start-up a good night out. A six-pack of the ole' Angel Investor will give you and your co-founders plenty of runway to accomplish your goals for the evening. Angel Investor will help you discover that genius idea before you hit the Ballmer Peak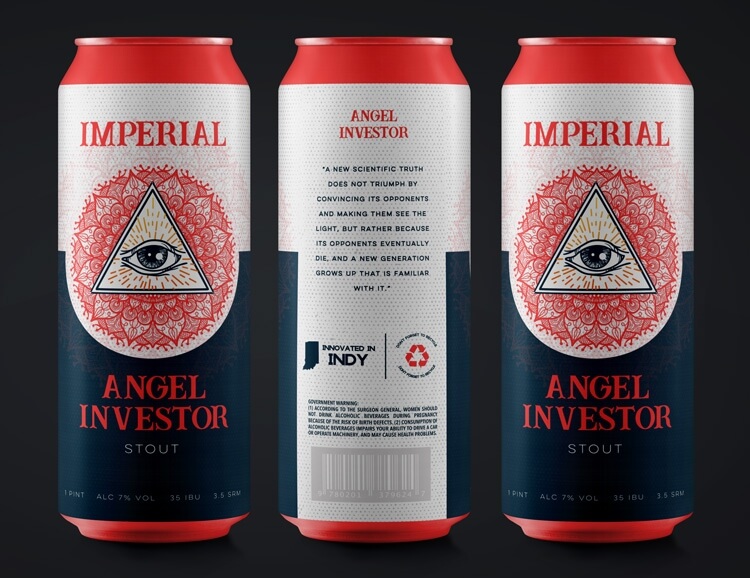 INDUSTRY DISRUPTOR - ADAM YALE
The Industry Disruptor IPA is built on the ashes and remnants of old world brews that came before it. It fits right in with the new world sharing economy. Be sure to grab a few Industry Disruptors when you leave your hip co-work space and Uber back to your AirBnb, you crazy digital nomad.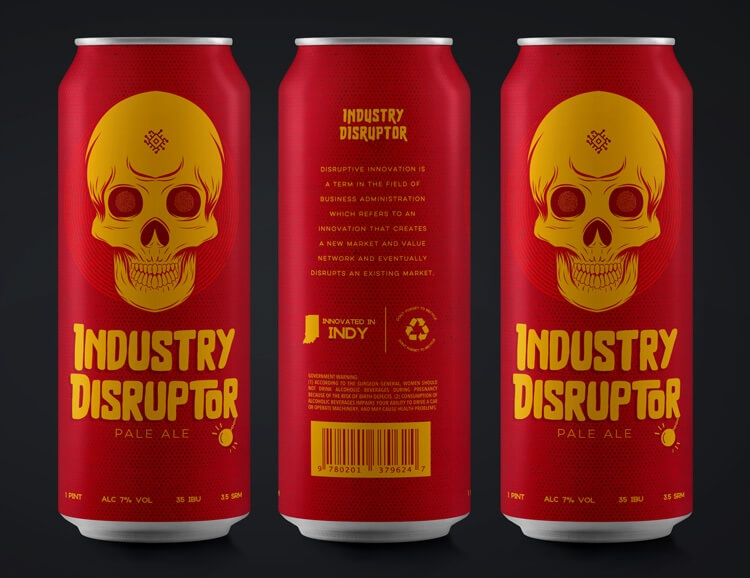 PARADIGM SHIFTER - ADAM YALE
This pilsner started out with a completely different formula...before the paradigm shift happened. Did you know that AirBnb sold boxes of cereal before they became a unicorn? I bet they were drinking the Paradigm Shifter when they shifted on that idea.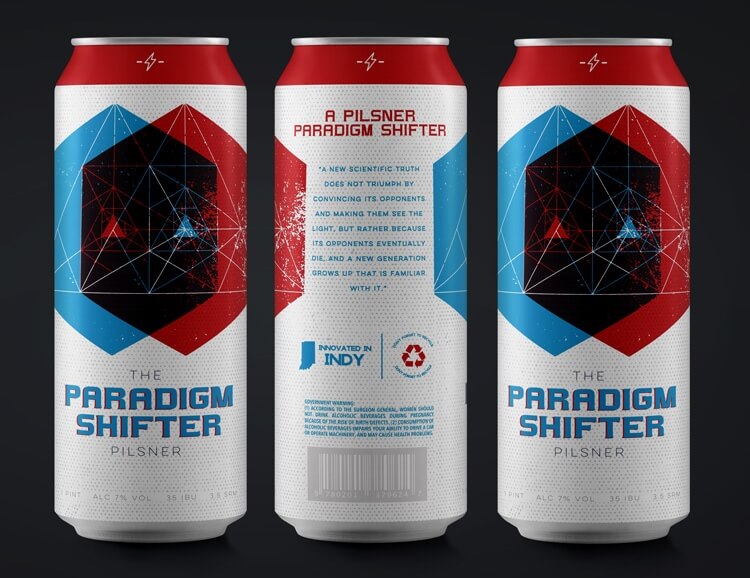 IDLE IDEATION ALE - DEREK RUDD
Idle Ideation Ale came from the a recent project where the team was iterating over a simple interaction and I just needed a break to continue focused creativity. The label was designed after my favorite beer bottle (Chimay) due to its substantial size. The fonts and iconography were meditation / yoga inspired to convey a relaxed experience.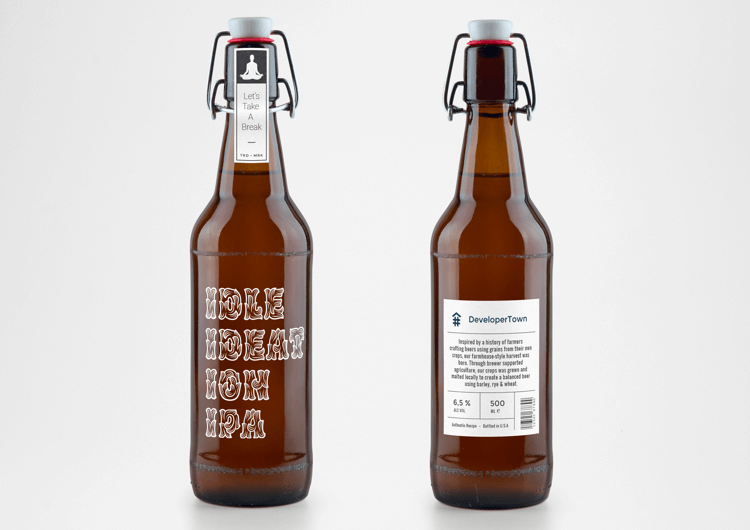 HOPCHAIN - RYAN ELDRIDGE
Having worked in a brewery for four years prior to working for DT Starts, this design was inspired by the myriad of craft beer enthusiasts I interacted with who were very serious about knowing each and every variety of hop, it's flavor profile, bitterness level, aroma, etc. that was in their IPAs. This, combined with the deep tech knowledge of my co-workers, culminated into the Hopchain IPA, a danky ale laced with a plethora of secure hops and bitcoin jokes.