On January 1, 2010, DeveloperTown launched with a hand-selected team assembled to deliver cloud-based software-as-a-service and mobile solutions. The core idea behind our company was to create an environment where technology craftsmen would work together to help startup clients build and launch technology companies and products. Not only would we work with clients to help them launch, but also, sometimes take an equity stake in the companies to ensure proper alignment of interests.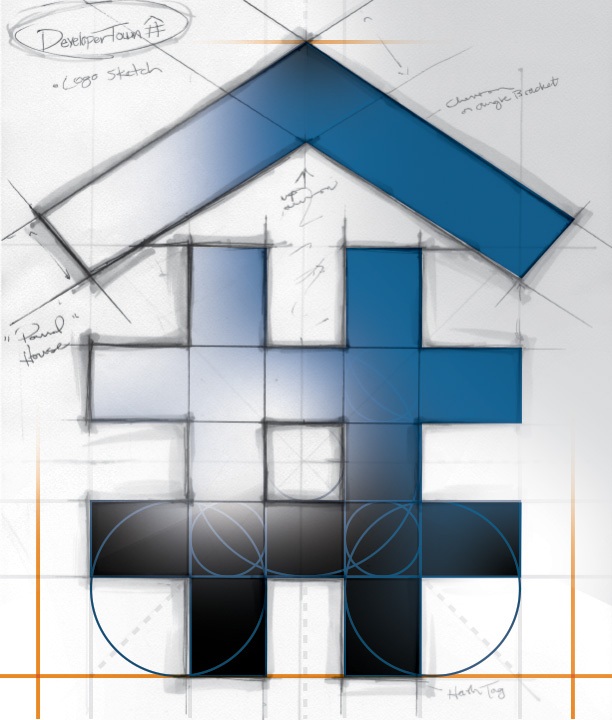 THE EARLY DAYS
The goal was to create an environment where DeveloperTown could connect entrepreneurs with a highly motivated team of software craftsmen who didn't take all the classic shortcuts most technology teams take in the early days of launching a company. Our brand identity reflected this philosophy.
THE FORMATIVE YEARS
During its first year of business, we worked with several startups to launch their products, but we also discovered that larger established companies had a similar need for a small, focused, and dedicated team that could move quickly to build and launch a product in the marketplace to test customer interest. In 2011, DeveloperTown continued to work with startups and established companies alike, balancing our portfolio with a mix of entrepreneurial and intrapreneurial projects. We also moved to our current home in Broad Ripple, and has established ourselves as a hub for the local startup and tech community.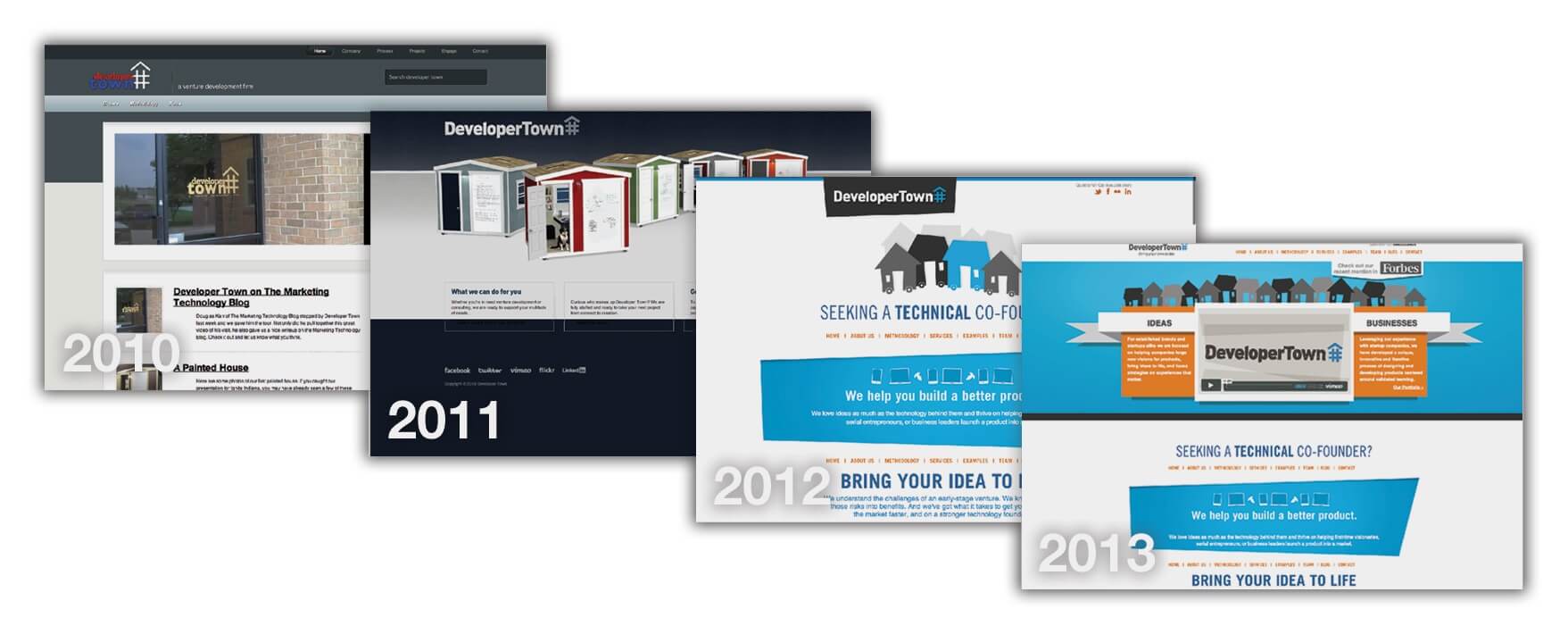 THE NEW HOTNESS
In 2012, we aggressively grew from 12 associate partners to 27 in order to meet market demand and to increase some of the core products we could offer our clients. Specifically, we invested more heavily in our design practice, formalized its infrastructure offerings, and created a formal project management team.
GROWN UP AND MOVING FORWARD
To-date, DeveloperTown has worked with hundreds of clients across a wide range of technologies, business verticals, and markets. Our focus is still cloud-based software-as-a-service and mobile solutions, however our client base is more of a 50/50 mix of startups and established companies looking to launch a new product quickly. DeveloperTown offers a full suite of award-winning design products, including branding, marketing strategy, user experience and visual design, and online marketing and social media.