Normally when you hear developers talking about a Demo Day it means they've been showing off their most recent work, usually as part of an agile environment. This time we mean DEMOLITION not demonstration. We gave 7 townies crowbars and hammers and let them go to work on a project with the Greater Indy Habitat for Humanity
GETTING THE DAY STARTED
When the team showed up at the house site, we were greeted by the team from Habitat for Humanity, and given a quick rundown of the organization's background and mission. It's really wonderful to hear all the things they're doing within the community, from new builds to rehab projects on abandoned buildings, and finally repairs to occupied houses, the project type we were helping with.
It was a cold and dreary day, but once we got our hard hats and marching orders, we were ready to work!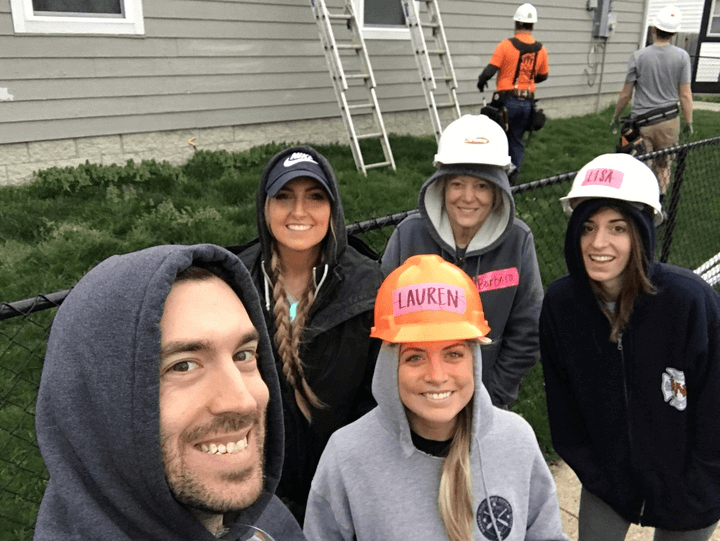 GETTING TO WORK
We huffed, and we puffed, and we took down all the old siding. It was hard work, there was a lot of climbing on ladders and roofs and some serious elbow grease...along with a lot of laughs and fun. We've participated in house builds before, and the experience is one we enjoy and get a lot out of, but there's something special in helping to give someone's house that little bit of extra love and care so they can continue to enjoy it hopefully for years.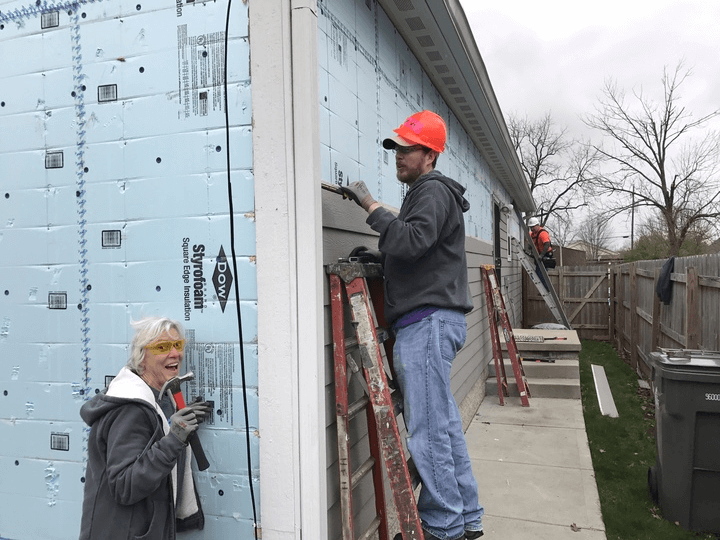 GETTING INVOLVED
We enjoy getting out of the office for a variety of reasons, but especially when we can do something as a group to give back to the community. Our experiences with Habitat have always been positive, and we leave feeling as though we've really made an impact in someone's life. We spend so much time building software that it's nice every once in a while to get out into the real world and build something offline.