DAWN OF A NEW DAY
Just three years ago, New Yorkers hopped in a Taxi 500,000 times a day. Today, Uber enjoys 50% of all ride sharing trips. Using readily available technology and a focus on better customer experience, Uber has been able to achieve a 70B market cap in just 6 years.
The Taxi industry isn't the only one feeling the devastating effects of startup disruption.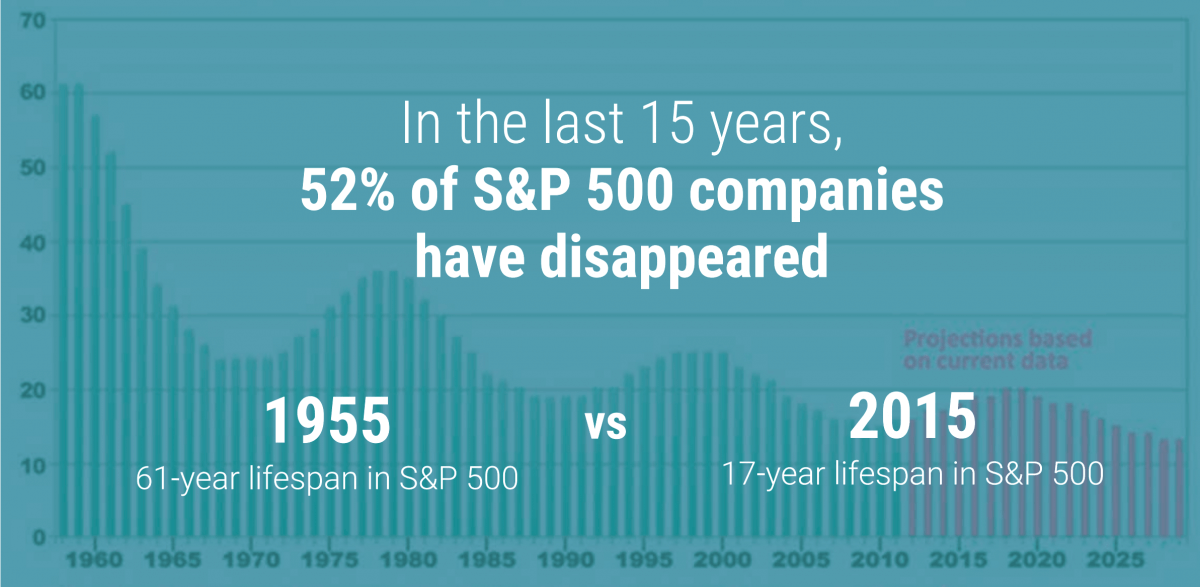 @cbinsights
DYNAMIC EXPECTATIONS
What is helping companies like Uber, Amazon, and Netflix thrive while others stumble? Primarily, it's a consumer-focused mindset that leverages the convenience of readily-available technology. Designing a great customer experience isn't just about the product itself anymore - thanks to mobile, technology is woven into all aspects of people's lives. This neo-consumerism requires companies both large and small have to take a new approach or become extinct.
In B2B and B2C industries alike, in order to survive and thrive companies need to first understand what people have come to expect from the products they choose. Then to design for the new consumer experience, not just the user experience.
CONSUMER DESIGN IS A PRODUCT DESIGN PHILOSOPHY THAT PUTS THE ENTIRE CUSTOMER JOURNEY AT THE FOREFRONT OF DESIGN THINKING IN ORDER TO CREATE DEEP, LASTING RELATIONSHIPS.

Randy Fisher, DeveloperTown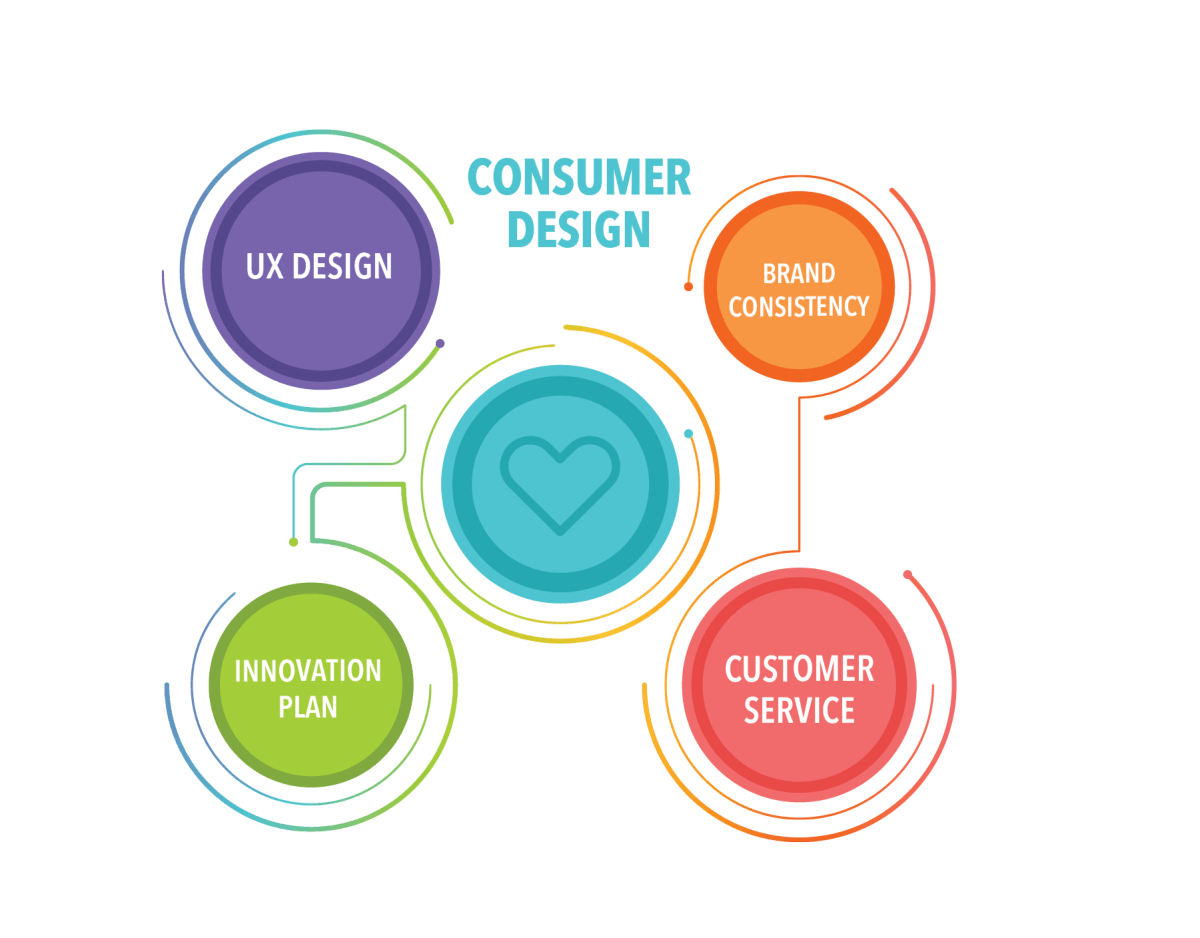 CONSUMER DESIGN
Here are the core components:
Strategy |It's not the big fish that eats the little fish, it's the fast fish that eats the slow fish. So implement a lightweight, iterative process centered around leveraging customer feedback to inform product strategy and evolve products quickly.
Experience |Design thinking isn't just for designers. Smarter teams create better ideas which leads to happier customers. Across your organization, from finance to IT, creating a great customer experience should be the responsibility of everyone.
Consistency |Good brands have good messaging. Great ones do it consistently with nuanced context. Be relentless in building consistency into your content (messaging, visuals, voice...etc.) across all customer journeys and touchpoints to create lasting brand equity.
Service |Customer Service - Customer service is the new marketing. Deliver amazing customer service across all mediums and you will get customers to come back and tell everyone they know.
How can companies start to adopt a consumer-focused mindset? Start by looking for ways to integrate the following concepts into your product design process:
Be Present |In the new world, business need to be available to their customers from anywhere, using any device and at any time. Increasingly, consumers are seeking relationships that are deeper and go beyond transactional. If you can't be that trusted friend the instant people want it, you will be replaced by someone that can.
Personalize |One size fits none. Advances in technology are allowing products to provide better experiences by catering to individual people and their unique needs. Today's apps need to understand and conform to peoples' lives in order to deliver the most relevant content in a timely manner. If your customers don't feel like you are putting them on a pedestal, they will find someone that will.
Predict |Whether it's Virtual Reality, self-driving cars, or voice recognition the ability to build machines capable of performing tasks and cognitive functions is developing at light speed. If you are not capitalizing on pervasive technologies to deliver a better experience, you are selling your customers (and yourself) short. Start preparing for extinction.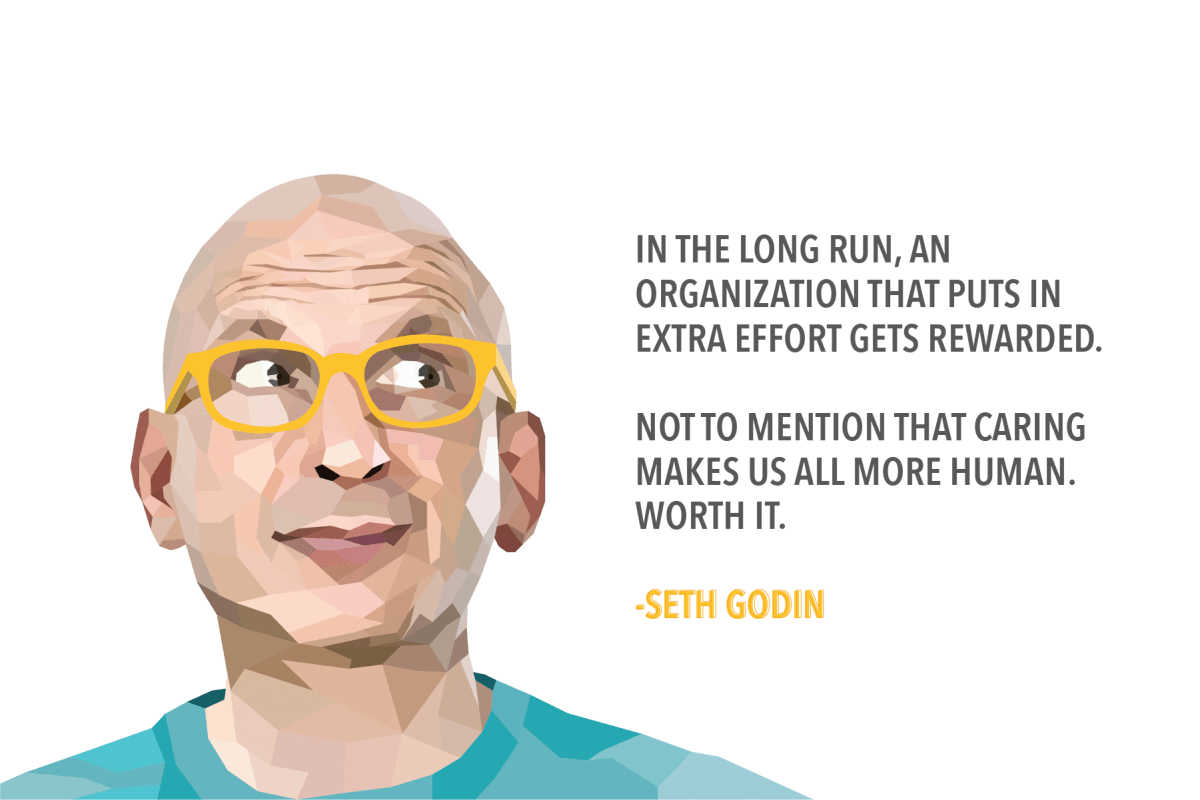 INTERESTED IN LEARNING MORE?
This is just the tip of the Consumer Design iceberg. You should check out the full report on how you can leverage Consumer Design to win the customer experience war. Sign up for free and we will send you the report in its entirety.