THANKS TO MOBILE, WE'RE ALL LIVING IN THE MOMENT. FOR GOOD.
"MOBILE HAS FOREVER CHANGED THE WAY WE LIVE, AND IT'S FOREVER CHANGED WHAT WE EXPECT OF BRANDS. IT'S FRACTURED THE CONSUMER JOURNEY INTO HUNDREDS OF REAL-TIME, INTENT-DRIVEN MICRO-MOMENTS. EACH ONE IS A CRITICAL OPPORTUNITY FOR BRANDS TO SHAPE OUR DECISIONS AND PREFERENCES."

Micro-Moments, thinkwithGoogle
IOS? ANDROID? RESPONSIVE WEB APP? HYBRID? ALL? NONE?
With so many decisions to make, for many brands knowing where to get started in the world of mobile can be a daunting (yet inevitable) task. It can also be a costly one if you make the wrong decision. Why is this? Partly because technology is evolving at the speed of light. Also partly because people are using it ways we would have never dreamed of, or in some cases, how we only dreamed of it in sci-fi movies. In fact, at DeveloperTown we've found that the majority of new technology product failures stem from unnecessary risks taken in the first 12 months of a software product's life. Over the past five years (and the design of 100+ new software products) we have come to realize that you can mitigate this risk simply by understanding your audience and knowing the right questions to ask.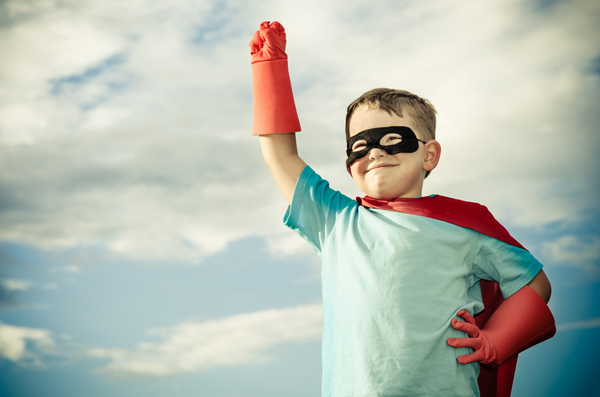 IT STARTS WITH PEOPLE.
One thing is for sure, to be successful in this new world, you need to understand your customers and be prepared to do business in a way that meets their needs. Nowadays, that's not so easy. According to a recent article in TrendWatching, "Consumption patterns are no longer defined by 'traditional' demographic segments such as age, gender, location, income, family status and more. Society is now too fluid, ideas now too available, the market now too efficient, the risk and cost of trying new things now too low for this not to be the case". So with this in mind we put together the latest research on what people are doing while checking their phones in excess of 200 times per day.
Desktop vs. Phone vs. Tablet
In December of 2014 website viewing on phones eclipsed viewing on the desktop for the first time, and it hasn't looked back ever since.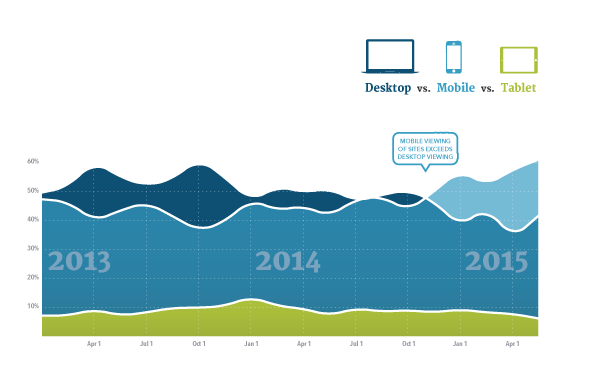 Consumer Barometer
So just what are people doing in these moments? Google asked a couple thousand people this question: "For which of the following do you primarily use your mobile phone?", and here is what they found...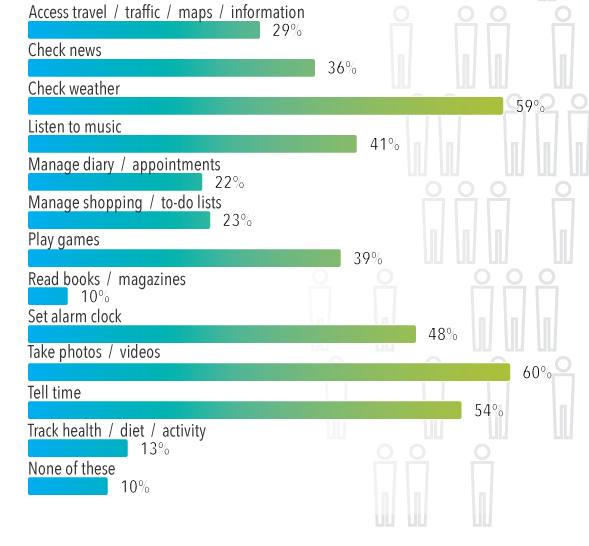 Where's your Market?
While Apple focuses on the premium smartphone market and customers with higher income, Android is aiming for massive adoption. For instance, Android has an advantage compared to Apple in emerging markets (i.e. Asia, Africa, South America).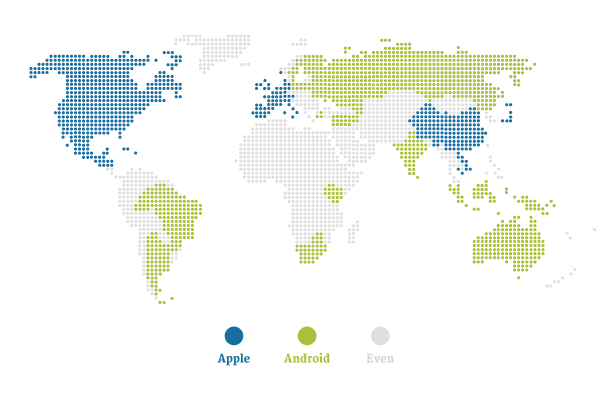 App Usage is Ubiquitous
The proliferation of mobile devices has transformed us into an app-driven society, and people are spending more time per app and more money per app than ever before.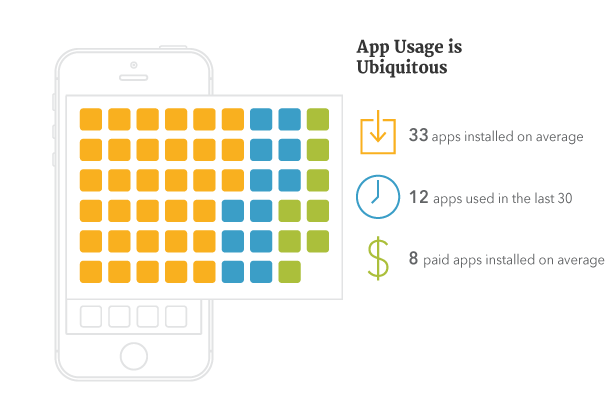 IT ENDS WITH TECHNOLOGY.
Understanding your relationship with your customers is definitely a good place to start. However, it's just the beginning. There are a host of other considerations you should think about before you land on a mobile strategy. Important decisions that will affect the platform you select, the architecture and even the design of the user interface. Use of native phone features, connectivity challenges, content discoverability and speed are just a few of the different aspects that you need to consider. However, there is no need to worry, we have done the legwork for you. Over the past five years and design of hundreds of new products, we have learned a lot and taken the time to distill it down into one set of things for you to consider. It isn't exhaustive in every case, but we believe that thinking through this set of considerations will significantly reduce your unnecessary risk when creating a mobile strategy for your business.
Without further ado...
* A special thanks to Korey Clements for the fantastic illustrations and to Jason "the iceman" Vasquez for his technical expertise.
References:
https://mixpanel.com/trends/#report/android_vs_ios
http://www.macrumors.com/2015/04/15/app-store-google-play-revenue-q1-2015/
http://www.techrepublic.com/article/apple-v-google-the-goliath-deathmatch-by-the-numbers-in-2014/
http://dazeinfo.com/2014/08/20/apple-inc-aapl-ios-8-google-inc-googl-android-l-growth-difference-ui-ux/
https://pickcrew.com/how-to-build-an-online-business/build-ios-app-or-android-app/
http://blog.appannie.com/app-annie-index-november-2012/
https://www.thinkwithgoogle.com/micromoments